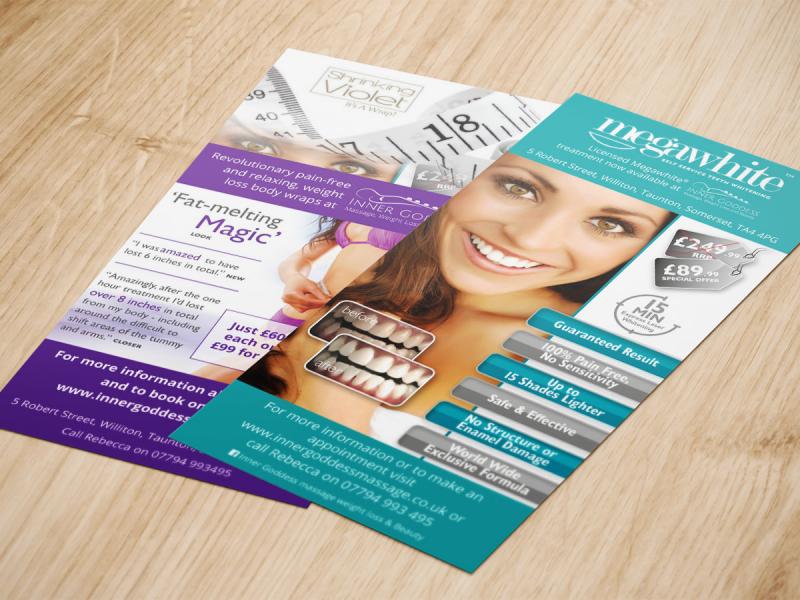 DL leaflets Beauty Treatments
Inner Goddess have a Megawhite Teeth Whitening License to carry out the pain and damage free teeth whitening service at treatment rooms in Williton, Somerset. No dentist or private health care costs required!
Combined with her existing offer on the Shrinking Violet amazing weight loss wraps, Inner Goddess wanted to promote these great offers.
For more information on treatments, visit www.innergoddessmassage.co.uk
GMG Creative also created a new website page for Teeth Whitening, fully SEO optimised and became listed in Google within days of launching on local searches.