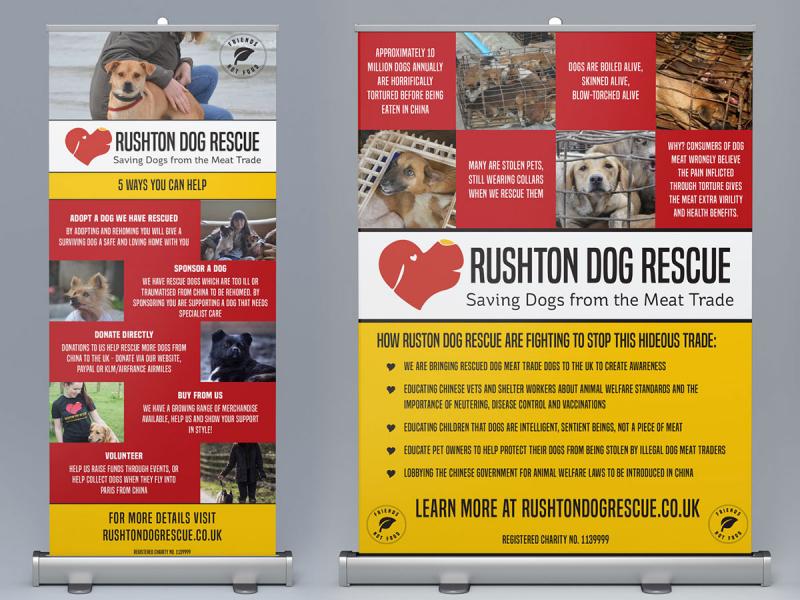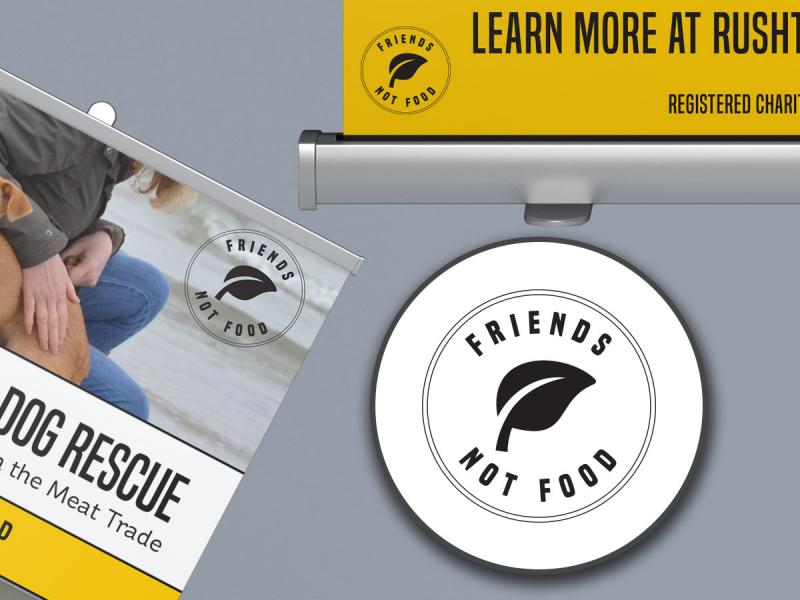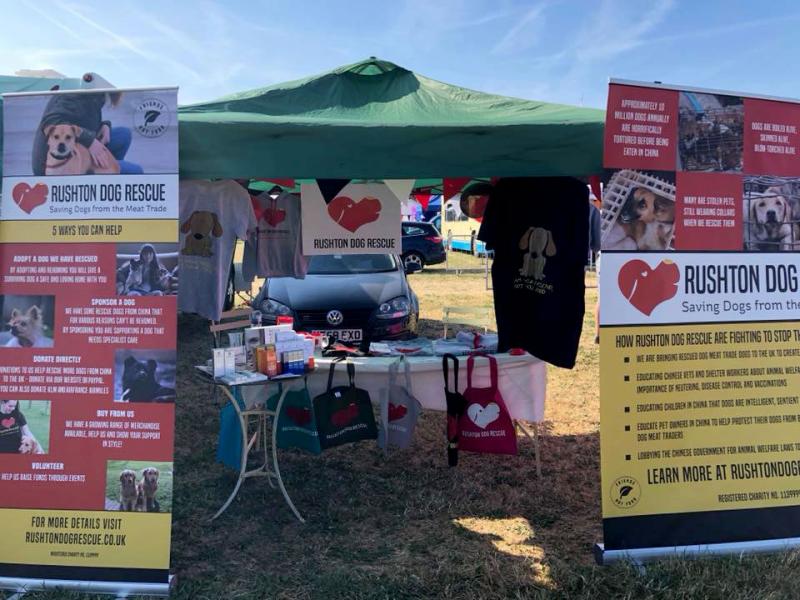 Rushton Dog Rescue Banners
Rushton Dog Rescue is a Somerset and Devon based Charity, rescuing dogs from the Meat Trade in China. 
They required 2 average size banners and a single double-panel banner to use at shows and country fairs. A logo for their campaign 'Friends not Food' was also created for use across the banners.
In the images, you will see 2 of the banners at The Cotswold Show at their stand.
GMG Creative are proud to help small independent charities doing great work.